The Maple House Bakery & Café offers more than just delicious treats.
The Maple House Bakery and Café in O'Leary is known for homemade baking and hearty meals, but few are aware the business is owned by Community Inclusions. The non-profit supports Islanders with intellectual disabilities.
Thirteen to twenty adults with intellectual disabilities come to the Maple House each weekday to learn life and social skills with community support workers. For most clients part of their skills training is contributing to the bakery. "The Maple House gives a real world setting to apply what they are learning to do," says Kevin Porter, Executive Director of Community Inclusions.
Community Inclusions offers residential, employment and recreational support to people with intellectual disabilities. Their stated goal is to "ensure that every individual has the opportunity to participate in the activities and the strong community life of West Prince."
"Today my jobs were to stock the café store and then this afternoon to sweep. Later I'm helping make chocolate balls! That's my favourite. We make them almost four dozen a week. It's really fun doing it! One of my goals is to learn to work in the café, like my grandma used to do, " says Christi-Jo Snyders-Couchman. She has been coming to the Maple House for about three years and enjoys the friendly environment.
The Maple House originally began as a bakery on Gaspe Road in O'Leary. It moved to its new location, the former liquor store on Ellis Street, in February 2016. The new venue includes a 30-seat café, where homemade breakfast and lunch are served.
The expansion has created three new full-time jobs as well as several part-time and casual jobs for the local community. "We're only nine months in, but the business is growing and growing," said Porter. "We will use the profits from this business to support other Community Inclusions projects across West Prince."
There is good reason to be optimistic about Maple House's future. Compared to last year, they have sold almost double the amount of baked goods. "And it isn't even Christmas, our busiest time of year," Porter said.
Customer demand has led to the café being open seven days a week. "First we opened an hour earlier on weekdays, then we added weekend hours for breakfast and lunch this fall."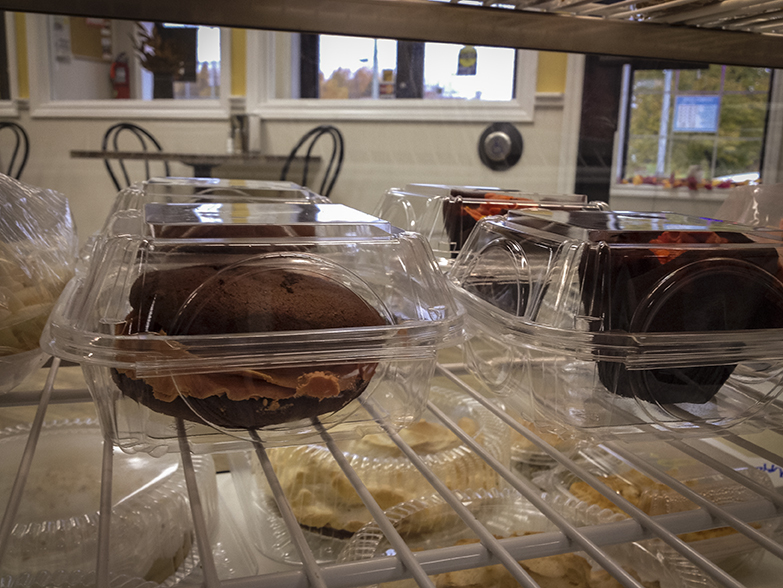 Laurie-Ann Waite says the Maple House is a perfect fit for her. Waite, the site manager, is formally trained in community services but also has real world experience working in Shirley's Café in Tignish. "I get to combine two of my favourite things – working with individuals with intellectual disabilities and working with customers." The dedication of the staff to the Community Inclusion clients helps create the warm, welcoming environment that is appreciated by all who walk through the Maple House's doors.
The focus on sourcing locally is also appreciated by customers. "Most of our produce came from O'Leary Produce this year – carrots, turnip and potatoes," says Porter. He cites food quality and flavour as well supporting the Island economy as important reasons for the decision to buy local.
The Maple House is always experimenting with new items on their menus. "We have daily specials for lunch. Thursday is always turkey day," Waite says. The Maple House's customers have some clear favorites – chocolate balls, breads, rolls, and individual cheesecake slices. Waite and Porter agree their favourite treats are the Maple House Old-Fashioned Molasses Cookies 'just like your grandma used to make'.
This Christmas, the Maple House will offer homemade meat pies and sweet trays, in addition to the full complement of their baked goods. Place orders before December 19 to ensure pickup before Christmas.
Community Inclusions recognizes that food naturally brings people together. They are using food to create a deeper sense of community in O'Leary, as clients with intellectual disabilities and staff work together to prepare delicious food for all to enjoy at the Maple House Bakery and Café.