The legalities behind starting a food business
After all the fun of idea development and logo invention it was time for some serious business: getting the paperwork in place to legally sell our marzipan. Luckily Mike has a background in finance and, as an experienced entrepreneur, a lot of expertise with respect to legal business requirements.
For us, it all started with a Food Safety Course that both Mike and I took in June. Offered by PEI's Department of Environmental Health, it's a full day session where we learned about proper food handling, adequate temperatures, storage rules, preparation conditions and more, to safely serve food items to the public. It was pretty interesting and even for my home cooking I had some aha moments (e.g. thawing meat on the countertop is a no-no).
Next up was the decision on what type of business we wanted to register. We chose a business partnership over a corporation because that's a bit easier when you are just starting out. Sole proprietary works as well if you are the only one involved in your business. But I am married to this guy already so I guess now we are not only partners in crime/life, but in business too!
Lastly, and maybe most importantly, we had to get a food license. Depending on what you do and how/ where you are planning to sell there are different types of licenses. We got a Class 2 license for "food consumed off -site"( i.e. take-out, market vendor, convenience store). It'll allow us to sell our marzipan at the Island's markets, as well as through existing channels such as retail stores or cafes. To fulfill the hygiene requirements we are currently renting a licensed kitchen for our marzipan production. A health inspector came to review our production process before issuing the license. We chose an off-site kitchen over our home kitchen because it gives us a bit of a bigger space, makes the sanitation protocol a bit easier, and allows us to sell outside of markets.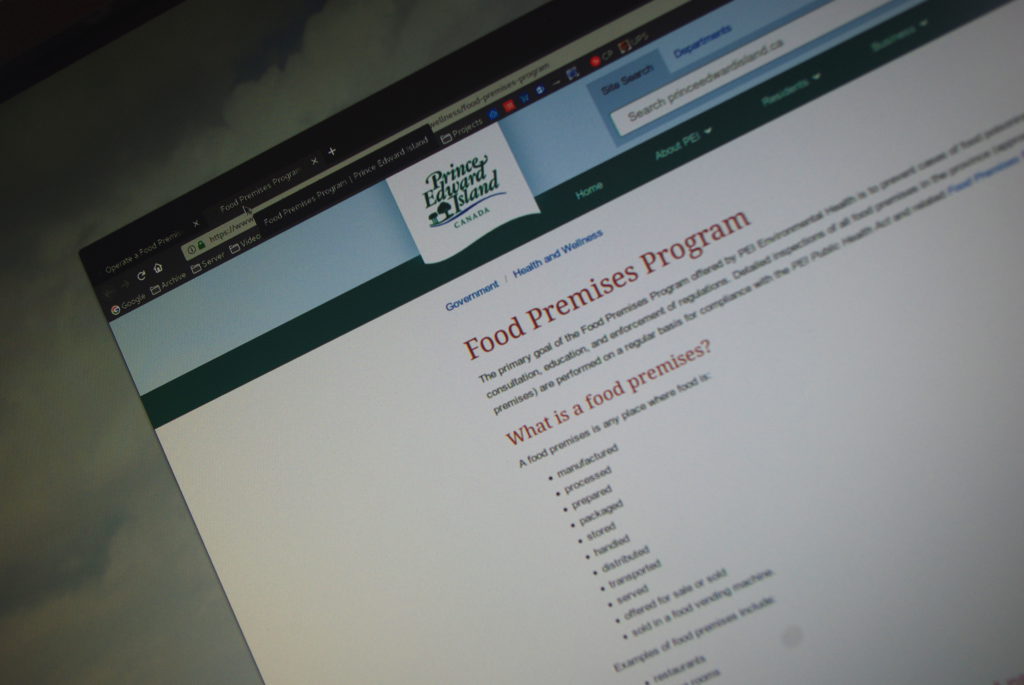 To sell at stores, or later online, we had to create nutrition labels. The Health Canada website has templates to do so. Luckily, our ingredient list is not too long or complicated so we were able to calculate the nutrition facts ourselves. If you product is more complex you might need help from a specialized lab.
I am no lawyer nor health inspector so please do your own research on the requirements when planning your food business adventure. The PEI government website lists it all, and you can just call or email them to ask your questions. They've been very responsive and helpful to us. Good luck to you!