Celebrate Nutrition Month with the Dietitians of Canada
"What is your relationship with food?" Maybe you've never asked yourself that question or maybe it's one you're intimately familiar with. In either case, it's very likely that your relationship with food mimics that of any other relationship – with highs and lows, good times and hard times. To many, food represents love, care, nourishment and nostalgia, but can also bring about stress, discomfort (hello, post-turkey-dinner­bloat!), and sometimes guilt. This March, Dietitians of Canada is tackling some of those negative feelings we have about food with its annual Nutrition Month initiative. Fittingly, this year's theme is Taking the Fight Out of Food.  
During Nutrition Month, the Dietitians of Canada website (nutritionmonth2017.ca) and its provincial representatives will put the spotlight on various resources that can make the nourishing of our bodies and souls easier. Because eating is not only about fueling our bodies, it's about taste, fun and well-being – or so it should be! Some of the key topics that are addressed by the 2017 initiative include how to deal with picky eaters, combatting stress eating, dealing with bloatedness, and managing nutrition-related diseases such as diabetes.
Beyond the valuable information available on their website, the Dietitians of Canada will also host meetings, nutrition classes and other activities across the country during March to help you get re-acquainted with healthy, good food. Cooking at home is one of the best and most cost-effective ways to ensure a delicious and nutritious relationship with food. Download the Dietitians of Canada's app, Cookspiration, to access a great database of recipes based on an ingredient, your mood, the time of the day, and other variables.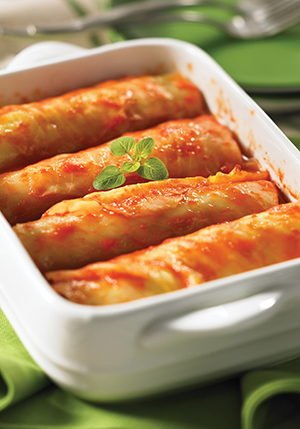 Nutrition Month isn't about giving up all the 'bad' stuff. Let's face it, we all crave those comfort foods once in awhile and we're going to indulge, but this is a great opportunity to rediscover how easy and tasty it can be to prepare nutritious meals. Here on PEI, we are especially fortunate to have access to all kinds of local and seasonal produce grown by Island farmers, the freshest catches from the sea, and good quality meat raised on small farms. And yes, even in the coldest months of an Island winter, you can enjoy local kale, squash, cabbage, green house tomatoes, fresh greens and sprouts.
This month why not join the Dietitians of Canada in taking the fight out of food and embracing the nourishment it offers. Start with an easy recipe suggested on their website, such as bean-stuffed cabbage rolls or squash tacos, then see where your taste buds take you!