In case you missed it
PEI Premier Dennis King announced the appointment of Brian Matheson as Deputy Minister of Agriculture and Land in early October. Matheson had been acting in the role since June and has extensive experience in leading agricultural policy. He previously served as Director of Policy and Agricultural Resources with the Department of Agriculture and Land.
---
A new soil health test is available to Island farmers to measure soil quality and provide additional tools to assist them in understanding soil health. The Soil Health Testing Service is provided by PEI Analytical Laboratories (PEIAL) and includes the following soil condition tests: soil texture, wet aggregate stability, soil respiration, active carbon, and biological nitrogen availability.
"Our watershed group has been working together with local farmers to develop this test and we're very pleased that it's available now," Barry Murray, Kensington North Watershed Association, said. "The soil health test will help us better understand the health of our soil conditions and identify any issues that may be present."
The testing service is free and available to Island farmers and watershed groups.
Sample submission forms and instructions are available at PEI Analytical Laboratories (PEIAL) or call (902) 620-3300.
---
Island Acres is the final business to be awarded financing through the McCain Fund. They will receive $121,250 towards building a new headquarters. The company will also receive $25,000 from the Borden-Carleton Development Fund, which is administered by Central Development Corp.
"The McCain Fund will help us move forward in a new facility," Brent Craig, owner of Island Acres Produce and Prince Freight Lines, said in a press release. "This space will allow us to house our sister company, Prince Freight Lines Inc, and work together to serve our customers, staff, and community now and in the future."
The $2 million economic development fund was set up by McCain after the closure of their Albany plant in 2014. The first round of grants was announced in 2017 and several businesses benefited. Additional funds were granted earlier this summer to two more businesses and the Town of Borden-Carleton. The fund is administered by Innovation PEI.
---
Elliot's General Store in Bothwell announced that they will become a PEI Liquor agency store. This adds to their business which currently incorporates a convenience store selling local foods, hardware store, post office, and gas station.
---
Congratulations to Culinary Youth Team Canada members Chelsea Hoeppner and Ryan Llewellyn who competed at the Nations' Cup International Student Culinary Competition last month in Michigan, US.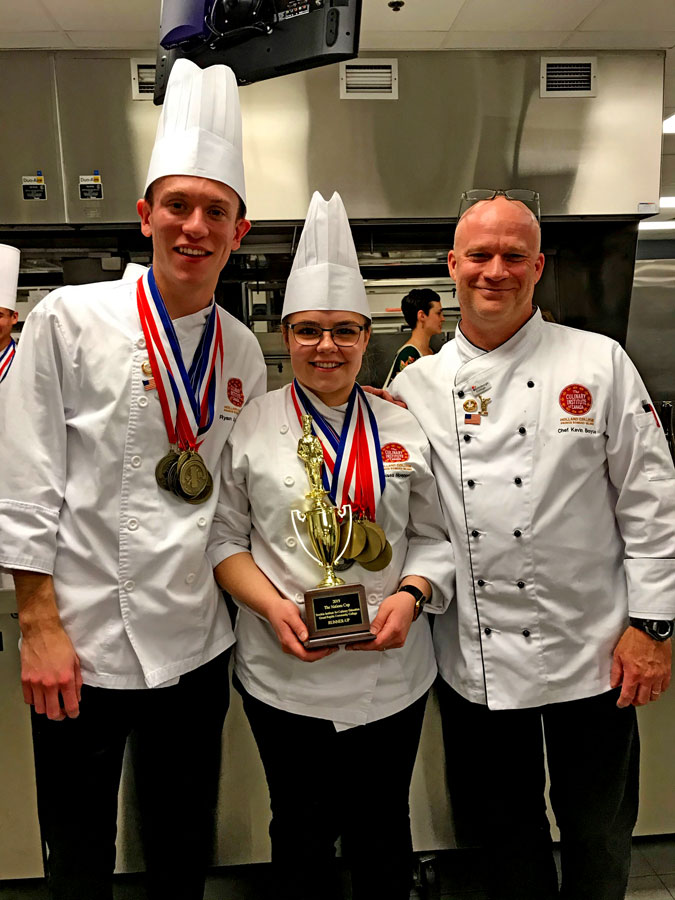 The pair earned six gold medals in the following categories: appetizer, pasta, fish/shellfish, dessert, national dish, and poultry. Their poultry dish also earned Best of Show. They brought home a silver medal for their game dish. Team Mexico took home the top prize, with Hoeppner and Llewllyn placing second overall. Fittingly representing Canada and PEI's true spirit, they were also awarded the inaugural Friendship Award, which was given to the team that showed the best personal and professional spirit in the competition.
As well, the entire youth team competed in Kansas City, US for a friendly competition with the Junior Culinary Team USA. Both teams will be competing in Stuttgart Germany in the Culinary Olympics in February 2020.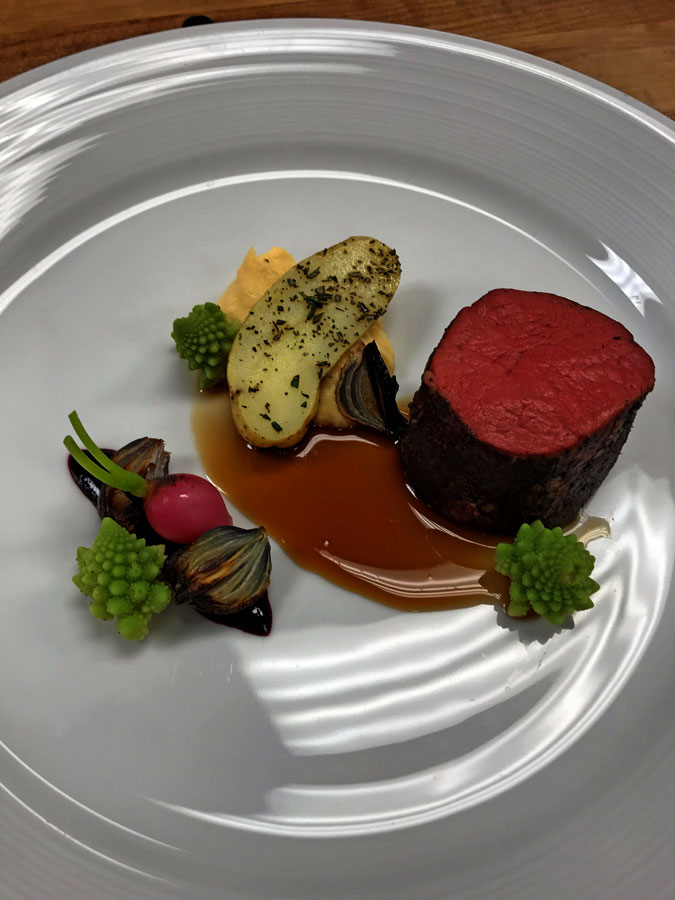 This friendly cook-off "enabled the team to practice with another Olympic calibre team," Kevin Boyce, lead coach of CYTC, said. "This first annual competition gave our team the opportunity to present our menus to a panel of national judges for constructive critique. As a result of this intense competition, Canada scored highest and is proud to be taking home top honours. Thank you Team USA for your outstanding hospitality and a very well organized competition. To all the judges from far and near, thank you for taking the time out to help us get better. We are humbled to receive this trophy and will cherish the friendships we formed."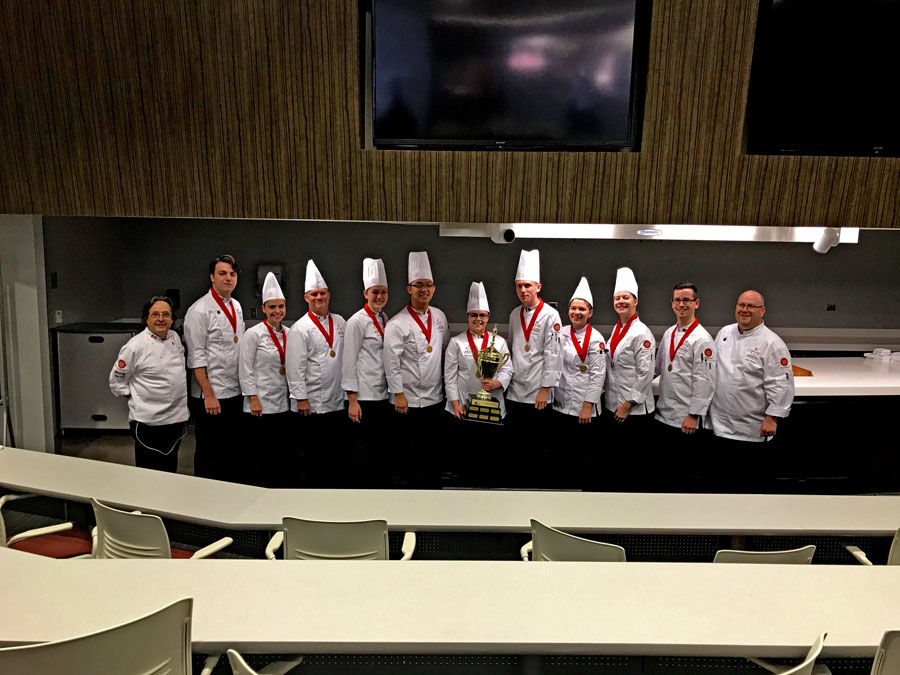 The latest round of Ignition Fund recipients were announced in late October. They include a few food-related businesses, again attesting to PEI's continued growth as Canada's Food Island. $25,000 grants were awarded to TopFeed Industries, Common Man Seafood & Microcannery, VanKampen's Greenhouses, Scout, and an animal health company for the enhanced management of livestock.
---
Congratulations to the 2019 TIAPEI Tourism Excellence Awards winners. Some food related winners were: Jeff Noye and Valley Pearl Oyster, winner of the 2019 Lieutenant Governor's Award, Canada's Food Island Leadership Award went to Paul and Karen Lavender, Point Prim Chowder House, and Operator of the Year was Linda and Paul Larkin, Chez Yvonne restaurant.
---
A new committee is exploring ways to help Island farmers better handle farm-related environmental issues, strengthen a core sector of the economy, and help farm families build a strong future.
The PEI Agri Watershed Partnership (PEI-AWP) came together in the winter of 2019 when the PEI Federation of Agriculture approached the PEI Watershed Alliance to discuss working in partnership to encourage beneficial management practices.
"The farming community recognizes our role as stewards of the land and water and is very pleased to be a part of this initiative. We strongly believe in our shared goal of achieving higher sustainable farming practices that not only improve our rivers and streams, but keep farmers profitable at the same time," David Mol, president of the PEI Federation of Agriculture, said in a press release.
Together with the PEI Potato Board, the PEI-AWP will work to reduce and eliminate land-use-related fish kills, keep soil on the land and out of waterways, and develop an industry standard code of practice for agricultural cropping.
"Collaboration with our watershed partners provides an opportunity to discuss best management practices and build on sustainable activities already adopted by the agriculture industry," Bloyce Thompson, minister of agriculture and land, said. "This partnership demonstrates a valuable relationship that can be built on in the future."
Supported with $300,000 from the province, the committee will include representatives from the departments of environment, water and climate change, and agriculture and land.
The committee's projected outcomes include a list of beneficial management practices, criteria for identifying on-farm high-risk environmental areas as well as the opportunity to pilot practices with farmers.
---
Congratulations to chef Alyssa Dignard from Hopyard/Sugar Skull Cantina in Charlottetown. In late October, she walked away with the bronze medal at the NB and PEI edition of Canada's Great Kitchen Party competition held in Moncton. The event has chefs from across Canada competing to fundraise for children's sports and music programs as well as food security programming. Other Island chefs who competed were Dave Mottershall and Jesse MacDonald.
---
The remaining Paderno stores across Canada will be closing in early November. The stores in Charlottetown and Summerside are already shuttered. Padinox (the parent company of Paderno which started in 1979 on PEI) was purchased by Canadian Tire in 2017. At the time manufacturing and wholesale distribution operations of Padinox were sold to Meyer Canada. Meyer is the largest distributor of cookware and related kitchen products in North America, and the second largest cookware manufacturer globally. Their plants continue to produce cookware here in PEI. The Paderno name is now being used exclusively for Canadian Tire kitchenware.
---
A landmark in Tignish, PEI, Eugene's General Store was destroyed by fire in early October. By mid-month, the building had to be demolished but the store's drive-thru coffee shop next-door continued to operate. Owner Carter Morrissey is planning to rebuild, but will first open a temporary store with limited supplies in the drive-thru building. Due to the extent of the fire, the cause of the fire has not been undetermined.
---
Congratulations to The PEI Fall Flavours Festival who have been named as a finalist for a 2019 Canadian Tourism Awards in the Tourism category (Restaurants Canada & Diversey 'Culinary Tourism'). The awards will be given on November 20.