The first (and second and third…) snows have fallen, the holidays lights are lit, and it's time for the second edition of our Christmas shopping guide. The Island has a wealth of artisans, farmers, and food producers who would love your support this holiday season. We're highlighting a few to make it a little easier for your shopping, but do seek out and support your local neighbours and businesses.
Know someone who loves their hot beverages?
You can give the tea lover in your life some fantastic brews—why not check out Lady Baker's Tea or Brigh Music and Tea in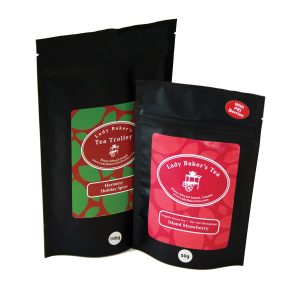 Charlottetown for some wonderful teas. More interested in coffee? PEI Coffee Company offers coffee beans that are roasted locally on PEI and they have an online store where you can place an order—great for sending a gift to someone who is away! Buy a pottery mug from one of PEI's many talented artisans, like Ryan Murphy of Rise Pottery and you're good to go!
Sugar and spice and everything nice. For the person who has a sweet tooth, there's lots of choice. Why not gift a dozen handcrafted donuts from Mellow Dough or grab some Next Level Cookies to bring along to a holiday potluck?
Other sweet choices include Maritime Marzipan, you can check out their new line of Fritz Chocolates (available online and in stores across the Island). Hey Splendid chocolates are found at the Summerside Farmers' Market, or you can visit Anne of Green Gables Chocolates for their selection of locally produced chocolates.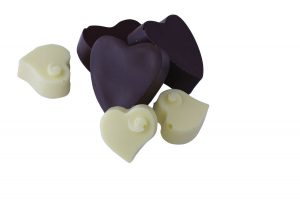 Know a cheese-lover?
Pair a beautiful cheese board from All A Board PEI or Little Meadows with some handcrafted gouda from Glasgow Glen Farm or some delectable cheese from Isle Saint-Jean Farm. ADL and Cow's Creamery also have award-winning cheeses to choose from. If vegan cheese is more appropriate, look no further than Fresh Start Fauxmage.
For those who may enjoy a drink or two, you can find Copper Bottom Brewery's ales in the PEI liquor stores, alongside Upstreet Brewery and PEI Brewing Company's offerings. You can create a mixed selection to introduce our great craft brews to someone who may not have tried them yet.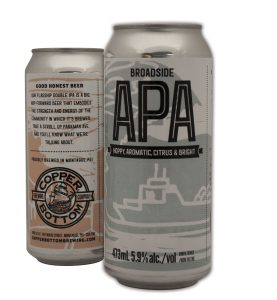 Think something stronger may fit the bill? A bottle of Strait Shine from Myriad Distillery may be the ticket, or grab a liqueur from Deep Roots Distillery.
On the savory side, Lucky Bee Homestead offers a variety of vinegars, mustards, and chutneys, along with their honey and jams. You can also find a wide range of olive oils on tap at Liquid Gold, should you wish to create the 'ultimate salad dressing' gift package for a foodie in your life.
For the baker in your life, Crystal Greens Farm is now offering organic baking mixes. Paired with some baking accessories like a muffin tin, or cookie sheet and your gift giving is complete.
PEI abounds with fantastic chefs and many of them have cookbooks worth sharing. From chef Jeff McCourt's Flavours of Prince Edward Island: A Culinary Journey, to chef Michael Smith's many offerings, to classics like One Potato, Two Potato, great local cookbooks can be found in bookstores across the Island.
If you'd rather give an experience to someone, check out The Culinary Institute's Boot Camp offerings. You can buy a gift certificate for a kid or an adult, and they can choose the boot camp that suits them. Experience PEI offers culinary adventures as well, so you can wrap up a certificate for future fun! The Table Culinary Studio is known for its classes and although they are closed for the season, you can still buy gift certificates for the upcoming 2019 season on their website.
Still on the experience side, who wouldn't love a night out at a restaurant? There are many great Island restaurants who are focussing on using local products like The Home Plate in Murray River, Stir It Up! or Terre Rouge in Charlottetown, 21 Breakwater in Souris, or Open Eats in Summerside. Pick one of your favourites and they most likely offer gift certificates. Grab a beautiful holiday card and you're done!
December is full of craft and artisan shows across PEI and you can find many of these gift ideas there. You can also visit the farmers' markets in Summerside and Charlottetown, Riverview Country Market, Farmed Market and Craft Butchery, or Kent St. Market to see what they may have on their shelves. Happy shopping!
CONTEST ALERT!
Watch Salty's Facebook and Instagram accounts this month-you can win a fabulous gift basket featuring many of our shopping suggestions!