Through its pared down style of making and serving food, The Polehouse Cafe actualizes the lifestyle young couple, Leif Hammarlund and Dominique Daoust have been seeking to create. Located in the heart of Cardigan,The Polehouse Cafe serves up a soul-satisfying meal to anyone passing through the threshold of its host venue: the picturesque, decommissioned train station that houses the Cardigan Farmers' Market.
The seasonal, streamlined menu consists of  a fresh country-style quiche, pesto grilled cheese, and hearty, pureed vegetable soup. In addition to this menu trifecta, The Polehouse also offers an array of rustic desserts on full display to tempt all that pass by its counter. Pair the fare with freshly roasted and brewed coffee from the Italian espresso machine that Leif's father, Ole, runs with true artistic flare, and your weekend is looking brighter already!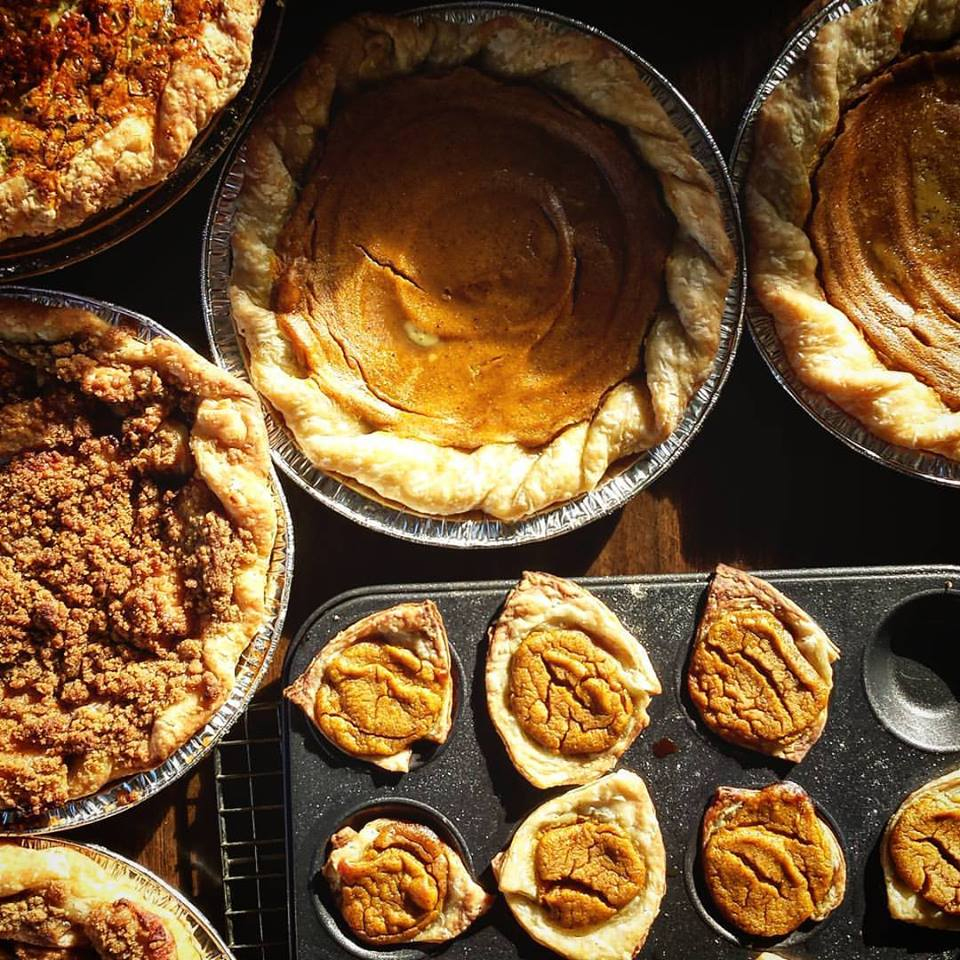 Sitting with the couple in their seasonal Cardigan home as they discuss the journey that has brought them to this juncture, it quickly becomes evident that their purpose in opening the Polehouse Cafe was not to make money but to connect with community that they eventually hope to settle into full time, "One of my favourite things was watching people meet each other in the line up waiting to order and sometimes those people would come back the next week and see each other again," said Leif.
After travelling and cooking in various kitchens across Canada and overseas, Leif discovered that the best food is what he calls 'Kim's Food" – a spontaneous, off-the-cuff reference to the homestyle food made by his childhood friend's mother, Kim. The style of food that comes from Polehouse's kitchen is reminiscent of this culturally-relatable image of  warm, nourishing food from a mother's country kitchen. Each item on Polehouse's chalkboard pays homage to simpler times and intentionally counters the current model of the established restaurant industry.
Ingredients come from  one of three primary sources: the couple's ½ acre home garden, Cardigan Farmers' Market vendors (including Dunn Creek Farms and Breadworks Bakery), and a select few of local food producers including Cows Creamery, Purity Dairy, MacPhee's Orchards, Caledonia Coffeehouse, Balderston's Market, and Heatherdale Organics.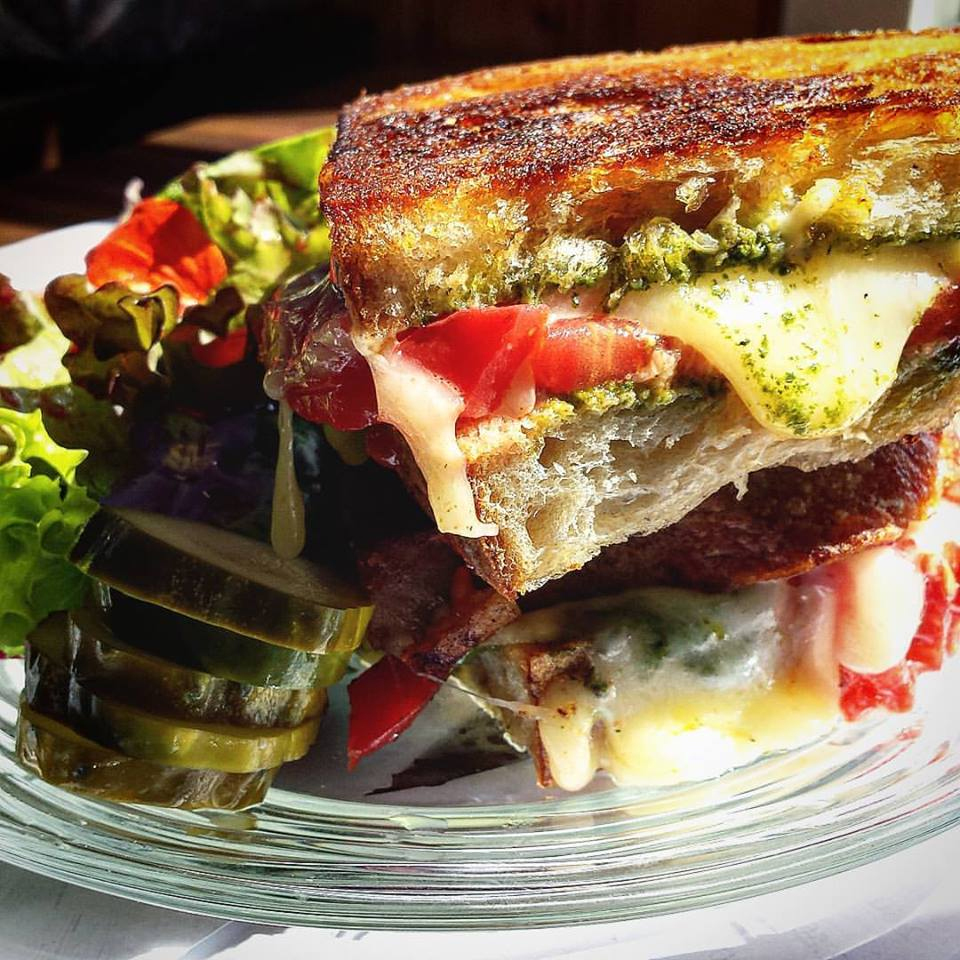 Both Hammarlund and Daoust describe the Polehouse's style of food service as an anti-establishment statement which contributes to a more communally-oriented way of life that values cultural permanence and self-sufficiency. It is a place where incessant questioning of the authenticity and altruism of food and food production ceases to exist.
In settings such as The Polehouse Cafe, the worry and anxiety that underbellies the modern food landscape is nixed. There is no need to argue or hash out the value or the need for "real food" or community.

Like pioneers in a new land, restaurateurs such as Hammarland and Daoust already determined long ago that this lifestyle is worthy of their unbridled energy. Now there is nothing but the living and doing-filling the soil with seed, the plates with food, the cafe with people, the community with life. And that is exactly what this passionate couple intend to do. Catch them next season at The Polehouse Cafe in Cardigan.